Does this sound familiar . . . you shop and shop, find the PERFECT area rug and it's the wrong size or color.  The answer is simple make your own, a DIY Area Rug.
Many people don't realize that it's easy, and very affordable, to make area rugs in the size that you need instead of just settling for less.  You simply take in a piece of your standard wall-to-wall carpet, or an already made area rug and cut it down to the size needed.   You can even have non-skid backing sprayed onto the new rugs.
I recently had this done for a client and shot a couple of pictures on my handy phone when picking up the completed rugs.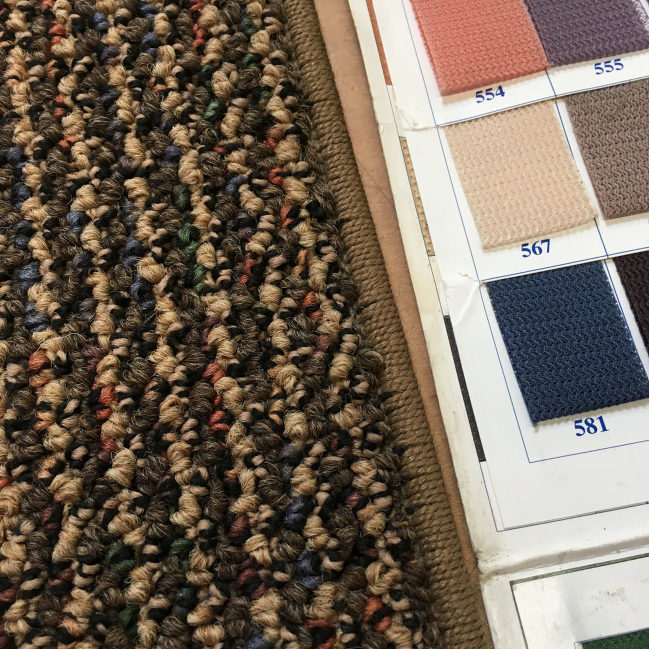 ABOVE – This tends to be my go-to edging, or I simply have the edge of the carpet turned under when it's possible.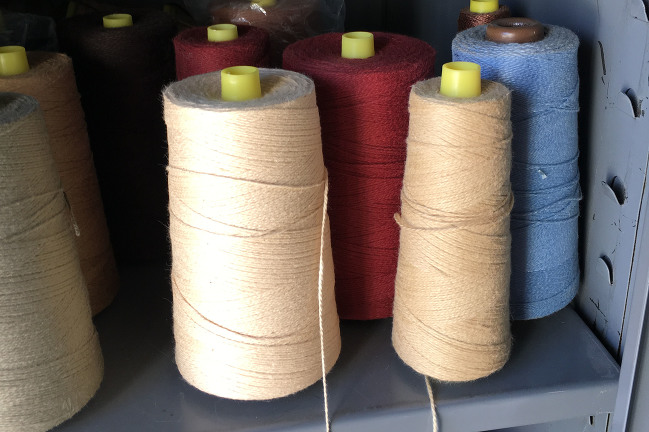 ABOVE – There seems to be an endless choice of yards available.

ABOVE – So many choices.

ABOVE – More choices, there is a color for everyone.

ABOVE – Our finished product.  We were able to get three different area rugs from one 8 X 10 area rug.
If you are in the San Diego or Orange County areas of Southern California, we can help, just give us a call.  If not in this area I'm sure you can contact a local designer who can help you out with this little trade secret.
Sharing is Caring